[ Class Log In ] [ Facebook Group ]
Puppies are so much fun!  It's easy to forget how much work a puppy can be, especially when we already have wonderful and well mannered adult companions at home.  Where do you start?  What do your puppy need to know?  Can you have fun AND practice good habits?  What can you do if your puppy interrupts your Zoom meeting for the fifth time this week.  Wait, that last one is an example from our house.  No matter where you are, we're here to help you raise a happy, confident and engaged puppy who will be a well mannered companion and future dog sport super star.  We've expanded our Brilliant Puppies group class to a fantastic and fun online class that features new lessons each week plus themed activities each month to keep you and your puppy learning, engaging and making the most of your time together.
Our online Brilliant Puppies Club is now included in our new Brilliant Puppy Day Camp program!  Let us help you train your puppy while you work.
Class Features
Your puppy's all access pass to brilliance!
Bark Bucks customers wishing to sign up for the Brilliant Puppies Club, please contact Liz at revolutiondogsports@gmail.com.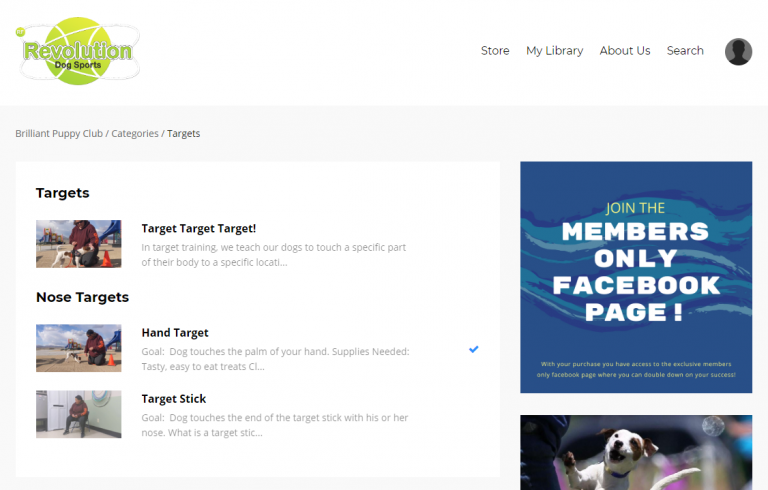 Screen Shots from the Online Classroom