We offer classes, private lessons and personalized learning in several areas of competitive dog sports, starting with developmental foundation skills and working to our competition and specialty courses. All learning opportunities utilize positive training methods with a focus on developing the relationship between human and canine. Classes are taught by Liz Carter unless otherwise specified.
In addition to four training sessions each year in the Reno/Sparks area, Liz also presents seminars and training classes throughout the United States and Canada. For more information on hosting a seminar in your area, please contact Liz at training@revolutiondogsports.com!
Class Registration Policy: Pre-registration is required to participate in classes. Classes must be paid in full to reserve a spot. We accept checks, cash, all major credit cards as well as PayPal. You may register for classes online, email or by phone at 775-813-0856. Checks may be mailed to Revolution Dog Sports, 561 Keystone Avenue #377, Reno, NV 89503. Looking for a class not offered here? Email us at training@revolutiondogsports.com.
Liz presents seminars and training classes throughout the United States and Canada throughout the year. Please contact the host organizations through the information provided below for registration. For more information hosting a seminar in you area, please contact us at training@revolutiondogsports.com.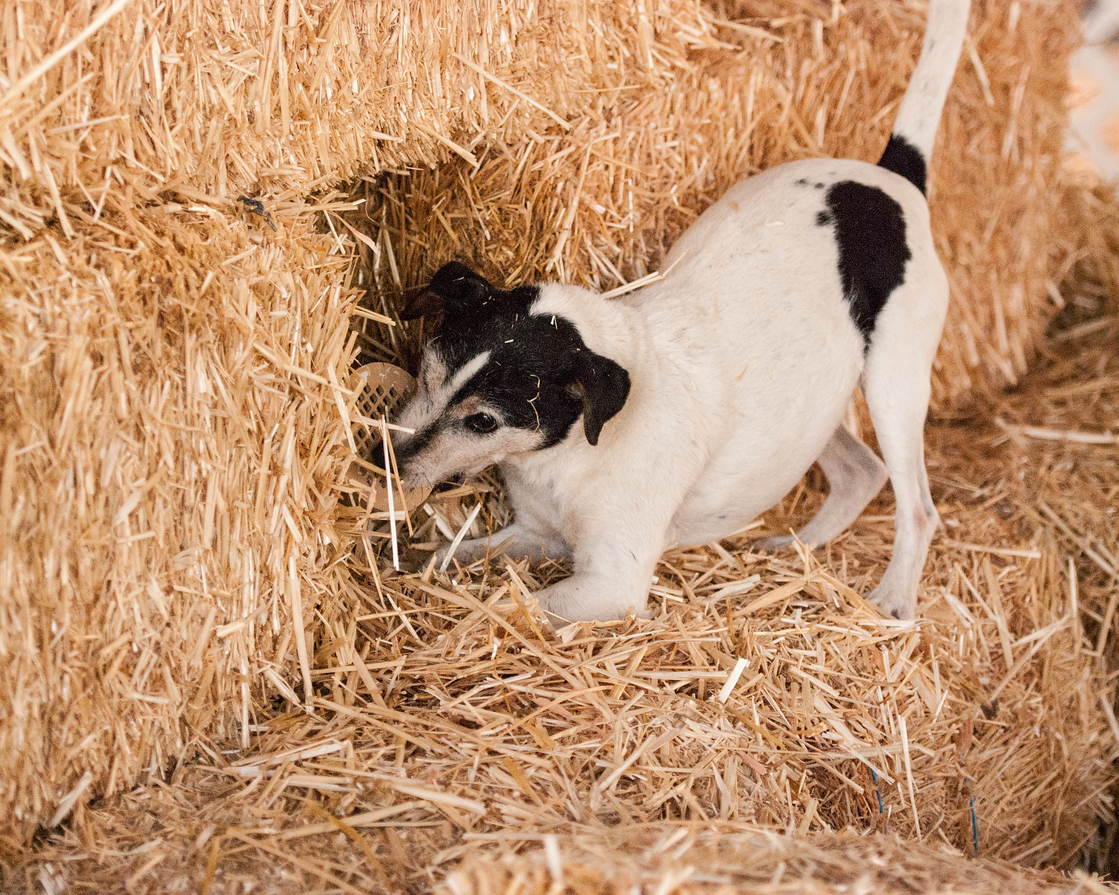 Barn Hunt is one of the fastest growing competitive dog sports in the country where dogs test their ability to find rats safely enclosed in specialized PVC tubes hidden on an increasingly challenging course of straw bales. Courses are timed and unlike the rat catcher's job of old, the rats are never harmed and in fact are very well loved (and highly trained!) companions. Whether you and your dog are brand new to the sport or have aspirations of Nationals gold, join Liz Carter at Revolution Dog Sports this June in Reno, Nevada for Introductory, Beginning and Competition level Barn Hunt classes. Private lessons are also available upon request. Our students have earned hundreds of titles at all levels of competition including many championships but most importantly enjoy competing together as a team. Classes are filling fast so don't wait! Train in a friendly, knowledgeable and experienced environment that focuses on helping teams achieve their goals. Experience the difference at Revolution Dog Sports.
Part drag race, part relay race, flyball is a fast paced and energetic sport for retrieving fiends of all breeds, mixes and sizes. Revolution Dog Sports originated from RF Revolution Flyball in 2005. In addition to hosting tournaments in Nevada and California, we teach regular weekly flyball classes and host practices in the Reno area.
Fall 2017 Practice: Thursdays at 3:00 PM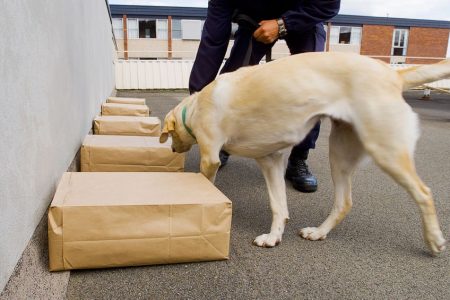 Our dogs love to sniff and find things. In fact, dogs have such a great sense of smell that they are often used to locate illegal drugs, explosives, bed bugs and even cancer. The sport of scent work, also called nosework, provides a fun and exciting outlet for your dog's super sniffer by teaching him or her to find target odors such as birch, anise and clove. Nosework builds confidence and focus while providing essential mental and physical stimulation for a happy and well balanced companion. It is also just plain fun! Our nosework classes develop search drive and motivation to work, odor recognition and a clear focused response behavior. Our goal is a happy dog that will not only efficiently and methodically search for and identify target odors in a variety of environments and situations, but WANTS to work and play with their handler. We work in both in our training lab as well as other locations throughout the Reno/Sparks area.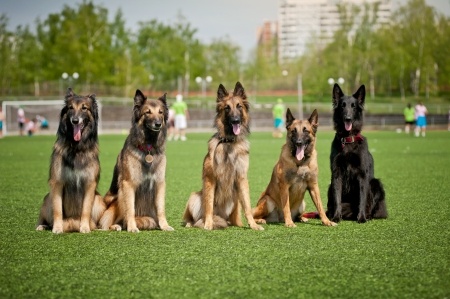 Competition sports such as Rally and Obedience combines precision with choreography to demonstrate teamwork between human and canine. Our competition Rally and Obedience classes focus on developing strong partnerships, engagement and motivation using positive and adaptive training to bring out the very best in each team.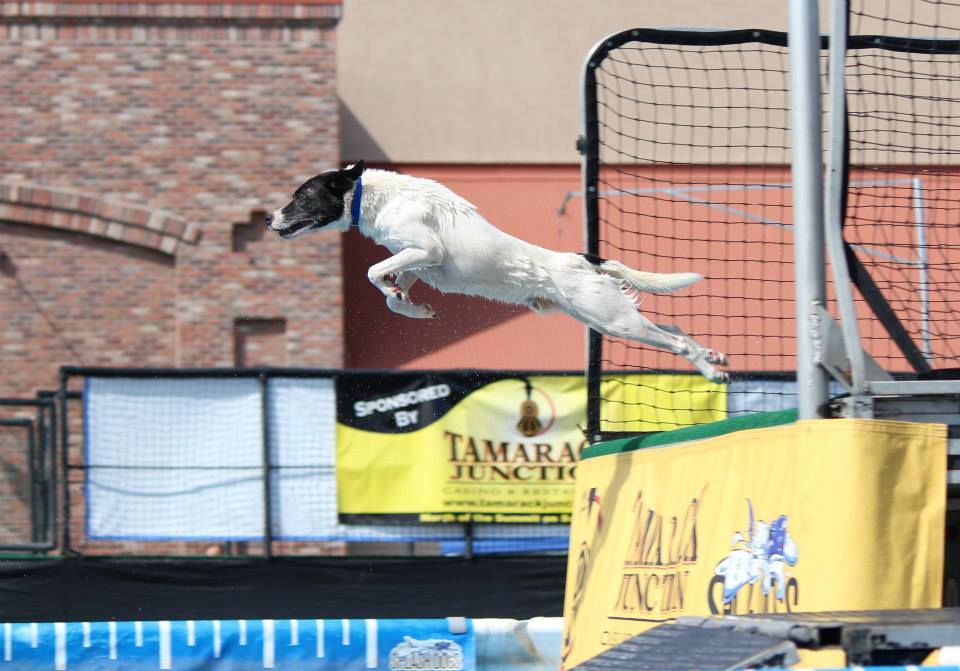 Dock Jumping is often described as the long jump for dogs. Distance is measured from the end of the dock to the where the base of the dog's tail meets the water. It is a fun and exciting sport for dogs of all breeds who love to jump, swim and retrieve.
The pool is now open for the 2018 season!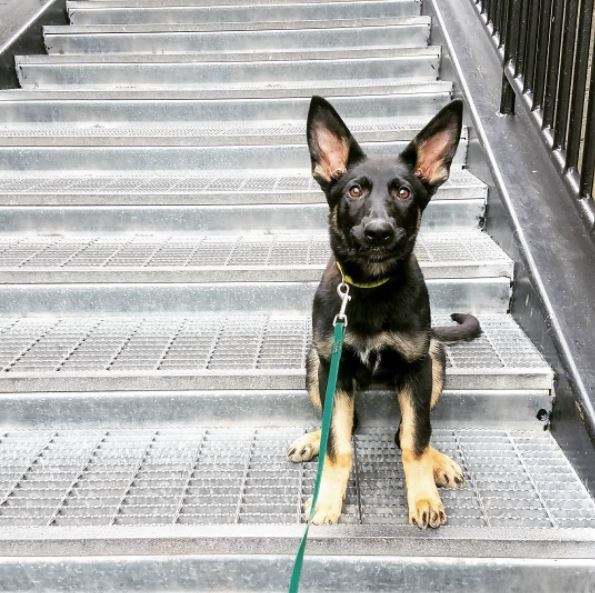 Sometimes group classes are the right fit for you and your dog or you may have specific goals and aspirations that are best learned individually. Our personalized learning program gives you and your dog a coach to help you develop a systematic training program to help your team succeed. From private lessons to board and train, online classes and video analysis, there is a personalized learning opportunity available to you and your dog no matter where you are. For additional information, contact us at training@revolutiondogsports.com.