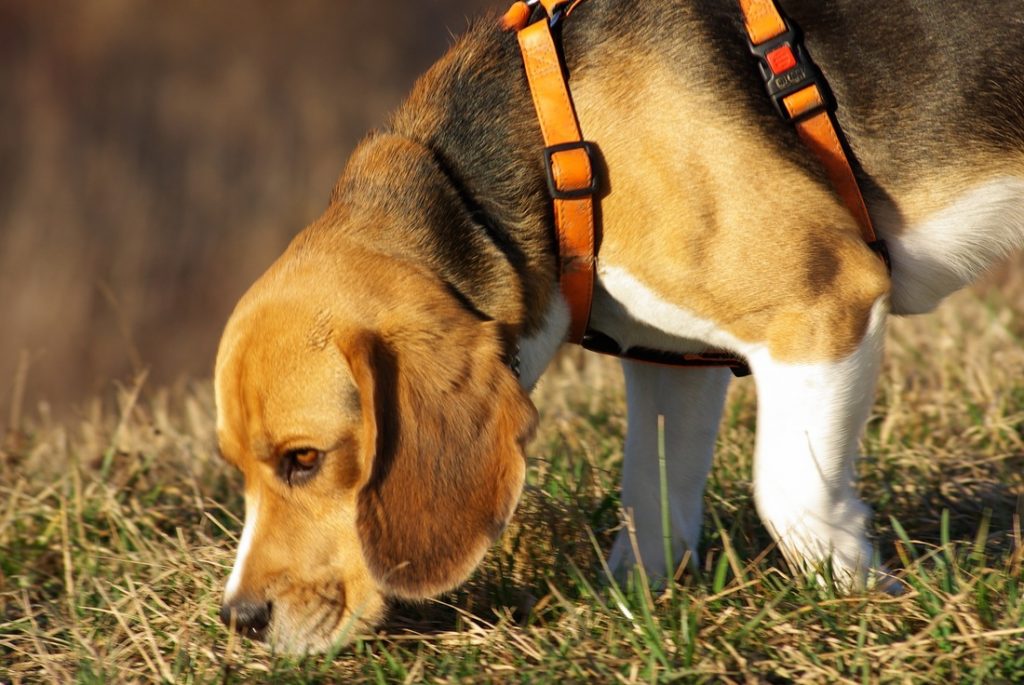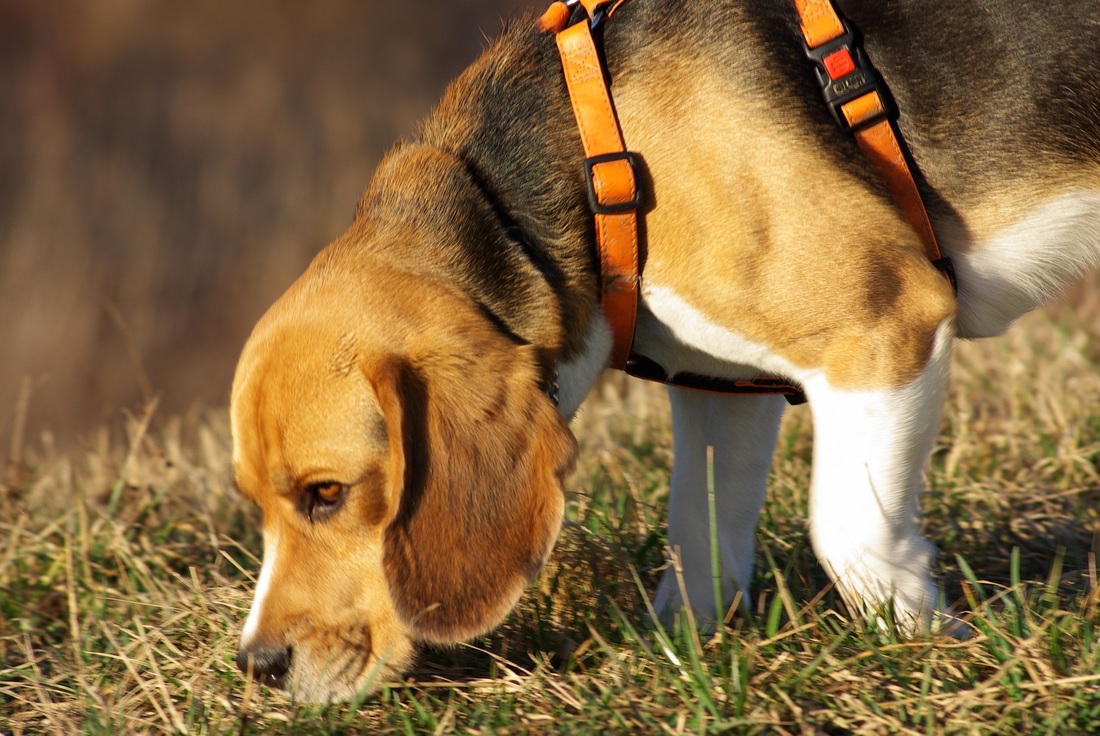 About Tracking
Dogs have an incredible sense of smell and humans have put those amazing noses to work to find disaster victims, contraband, drugs and event detect cancer. The sport of tracking dogs use their noses to follow a human scent track over distance. It is a fun and rewarding sport, especially for those who enjoy the outdoors with their nosy canine companion.
Tracking Lessons
Tracking lessons are available by appointment with Liz Carter. Please email us at training@revolutiondogsports.com or call 775-813-0856! Introduction to Tracking introduces dogs and handlers to the beginning concepts of tracking, including equipment, line handling and of course working the track. These classes are taught outdoors throughout the Carson Valley and Reno areas. Classes are open to dogs 16 weeks and older.
Required Equipment: A non-restrictive harness with a D ring to connect a leash between or behind the shoulder blades is required. No pull harnesses or harnesses with a D ring on the chest are not suitable for tracking. A 30 to 50′ long lead is recommended for home practice.
PRE-REQUISITES: Dogs must be comfortable on a leash.