It's hard to believe that the Fifth Annual Biggest Little RAT-tacular is over.  Five years ago, we rolled up to 40-acre ranch off a dirt road and hosted our first Barn Hunt Association trial.  Parking was at a premium.  The rings were fenced with 6' tall chain link panels.  The blind took off in what we call a williwaw.  It was 75 degrees.  We ran in short sleeves and sunscreen.  And exhibitor successfully crawled through a tunnel without touching for a Novice Q.  We had one Master dog at the start of the weekend and erected massive structures 4 bales high with 12 tubes.  Here we are five years later on another beautiful ranch.  The well secured blind attempted lift off in gale force winds.  We were bundled up against wind, rain and snow.  We had 23 Master dogs.  So many things have changed and progressed in our five years in the sport of barn hunt but two things definitely have not: 
 
 If you don't like the weather, wait five minutes and it will change.
We are a community.
 
No matter the day, the weather, the task or, that's right, the shenanigans it was clear that this wasn't just a competition but a community of passionate dog sport competitors who love their dogs and the sports we play with them.  Thank you for spending your valuable time with your amazing canine athletes with us but for having a great sense of humor, supporting your fellow exhibitors and reminding me of exactly why I love dog sports so much.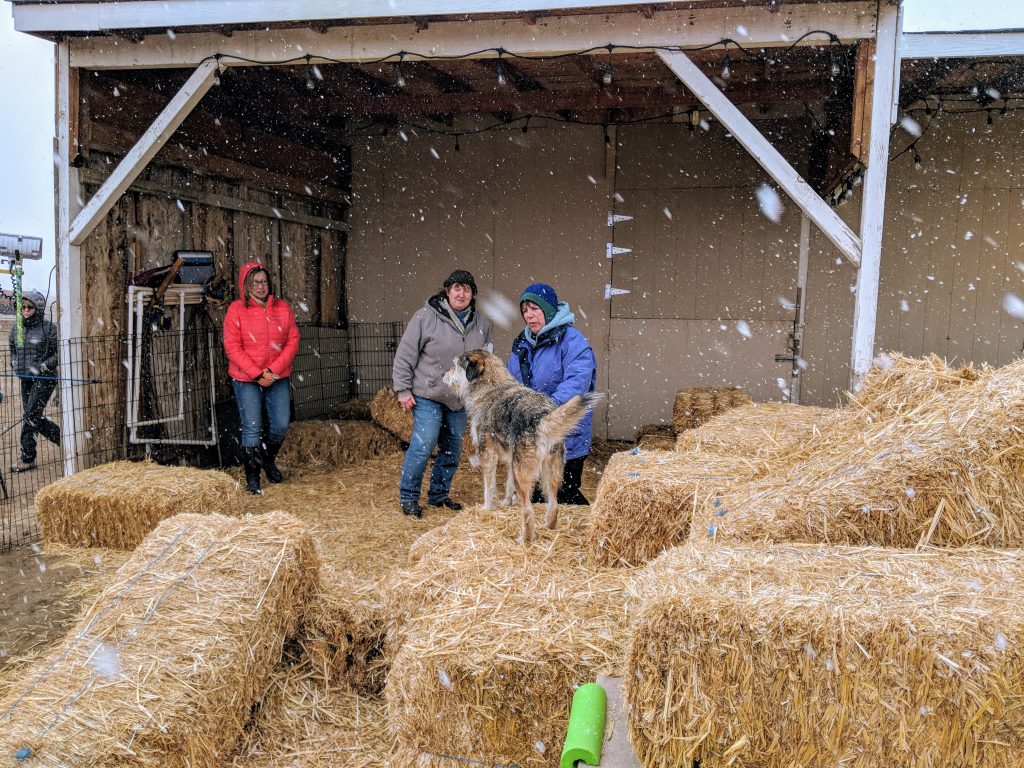 Thank you to our judges Jalyn Davis (Barn Hunt), Sheila Gibbons (Rally) and Mark Shaw (Barn Hunt) for challenging and fun courses.  Your ability to adapt and adjust to change while still rockin' your rings was absolutely wonderful.  We had so much fun with all three of you and hope to have you all back again for a delightfully boring and predictable weekend.  They really do happen, I promise.
To everyone who built courses, wrangled rats, scribed, called blinds, loaded equipment, drove your trial secretary to a U-Haul store, delivered lap top chargers, found bungees, cut back up boards when the trailer was stuck, towed porta potties, brought treats and goodies and did countless other things – THANK YOU!  It takes a village and whether you were a local or traveled 2,500 km all, you are so very appreciated.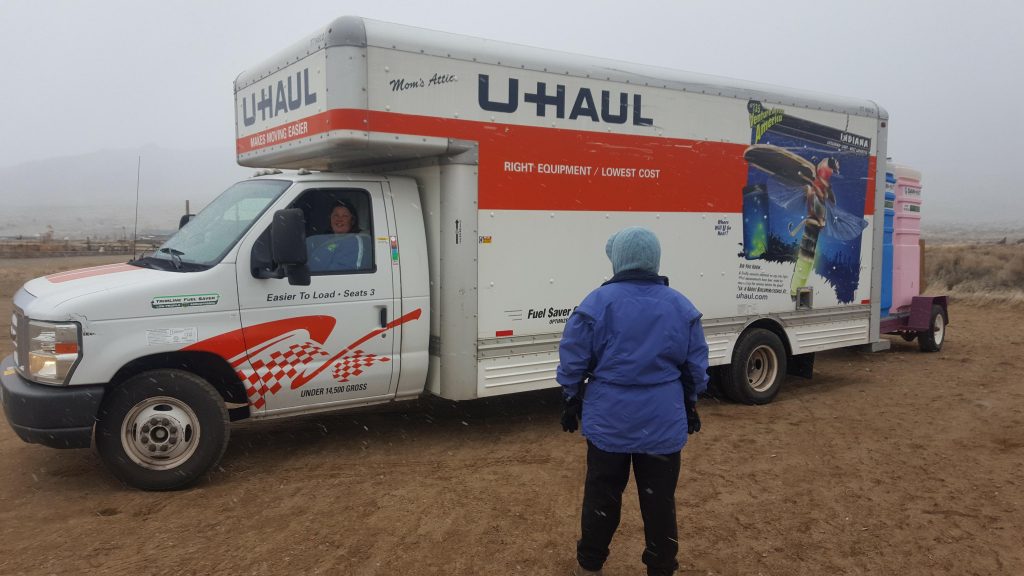 Thank you to our incredible hosts without whom we would be unable to train, play and compete as often as we do.  To my beautiful and amazing students – thank you for all you do for me, for each other and for the sport – not just on a trial weekend but every single day.  To our exhibitors, thank you for not only coming but adapting and adjusting with us.  It's not every day one picks up an entire trial and moves it so the show can go on and you were gracious and kind.
So, with that said…  Congratulations to all our exhibitors on 7 days (yes SEVEN) days of competition.  Whether you achieved a handling goal or earned a new title, cong-RATS!  We all shared in your joy, whether it was getting an elusive tunnel for a RATCH or earning your first Novice leg.  The personalized new title ribbons have been ordered and will be mailed out as soon as they arrive.  We hope that every time you admire them on your wall you remember the joy of partnership with your dog in the ring.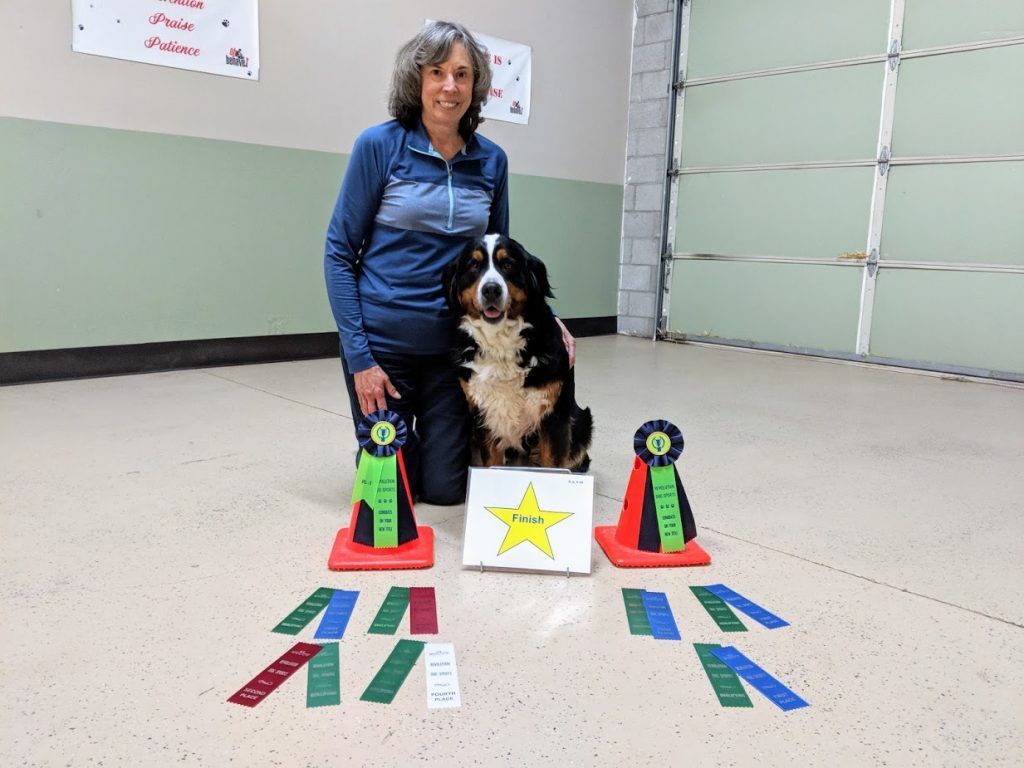 New Titles
RATCHX9 Isa CZ8P2G | RATCHX14 Crush RLI | Ede RATM CZ8B |  Kenai CZ8S | Buster CZ8PG | RATCHX9 Dot | Gus RATS |  Lance CZ8G RATM | Wink RATM RL1 | RATCH Lizzie |  RATCHX5 Oreo | RATCHX2 Quick CZ8S RL1| Booker RATM | Mercy RATM | Hank RATO | Redford RATI | Gwen RATI | RATCHX Isabella RLI | RATCHX2 Gade | RATCH Mac | Star RATS  | Zoey CGC TKN RLI RL1 | Tazzie RLI | Moose RL1 | Clooney RLI | Nike RLI
Special Award Winners
Overall Games Champion:  Newt
Master of Masters:  Isa
Point Crazy:  Isa
Novice Speed Racer:  Redford
Open Speed Racer:  Pickle
Senior Speed Racer:  Gus
Master Speed Racer:  Bumper
Barn Hunt Event Results
Barn Hunt Special Awards
Rally Event Results
Thank you again for coming!
We hope we will see you all next year!
We will be changing dates to the last week of March.