Fall is here!
It's time for hoodies and pumpkin spice everything. 
It's also time for the Fall 2018 class session with Liz Carter at new Revolution Dog Sports.    This is the perfect time to explore a new sport with your dog or begin looking forward and putting together a plan of action to meet your competition goals.  
Ongoing Competition Classes:
Barn Hunt:  Tuesdays 11 AM and Thursday 5 PM
Rally & Obedience:  Tuesdays 5:30 PM
Scent Work:  Wednesdays at 4 PM and 6 PM
Tracking:  By appointment
Trailing & Locating:  By Appointment
This fall, our enrolled students are encouraged to set up a free one on one goal setting session with us to better develop a training plan to help teams understand and achieve their competition goals for 2019.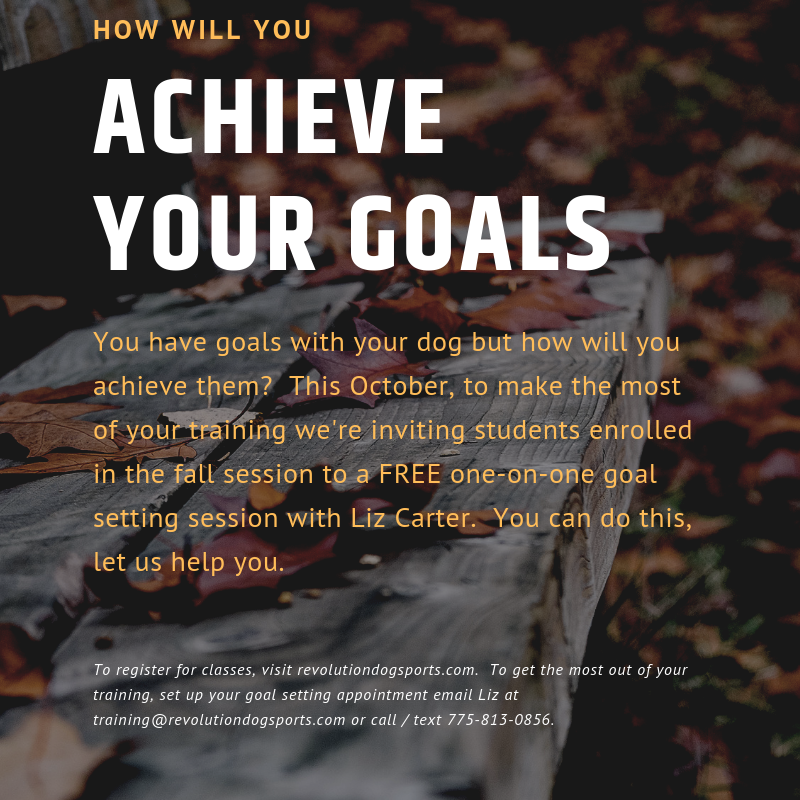 Bark Buck sale through October 20, 2018!  Use the code FALLGOALS18WB at check out for 10% off your Bark Bucks.  Yes, you read that right!   
Click to get your Bark Bucks now!
Limit 1 per person.  Expires 10/20/2018.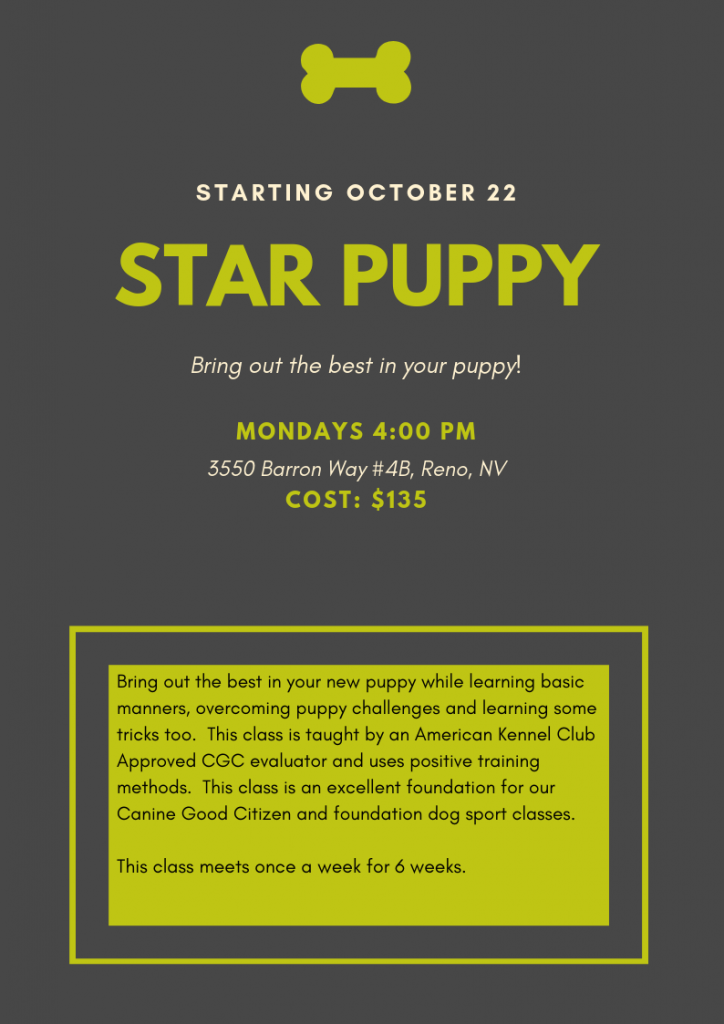 [button href="https://revolutiondogsports.com/store/#!/AKC-Star-Puppy/p/117346985/category=21874010"]Register for Star Puppy[/button]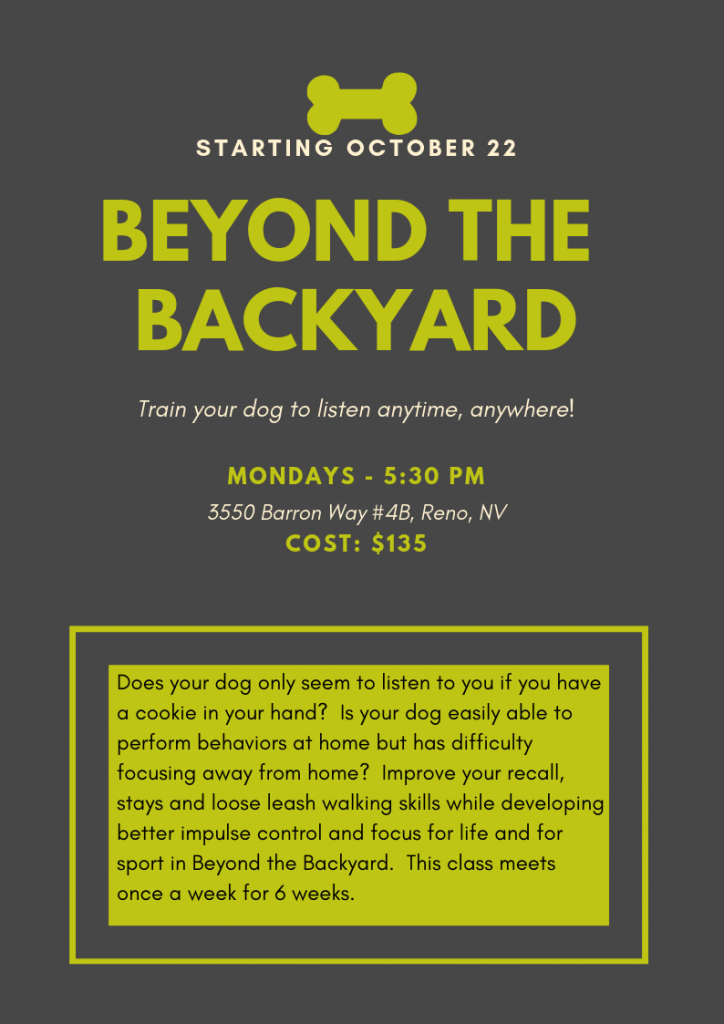 [button href="https://revolutiondogsports.com/store/#!/Beyond-the-Backyard/p/117346969/category=21874010"]Register for Beyond the Backyard[/button]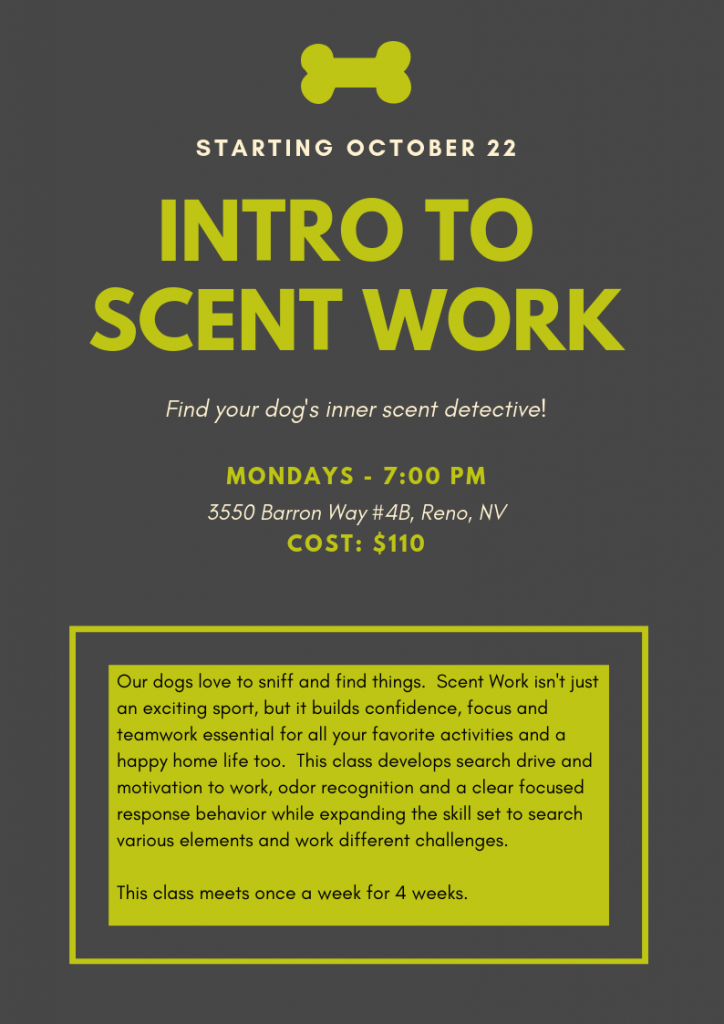 [button href="https://revolutiondogsports.com/store/#!/Introduction-to-Scent-Work/p/76803162/category=21874010"]Register for Introduction to Scent Work[/button]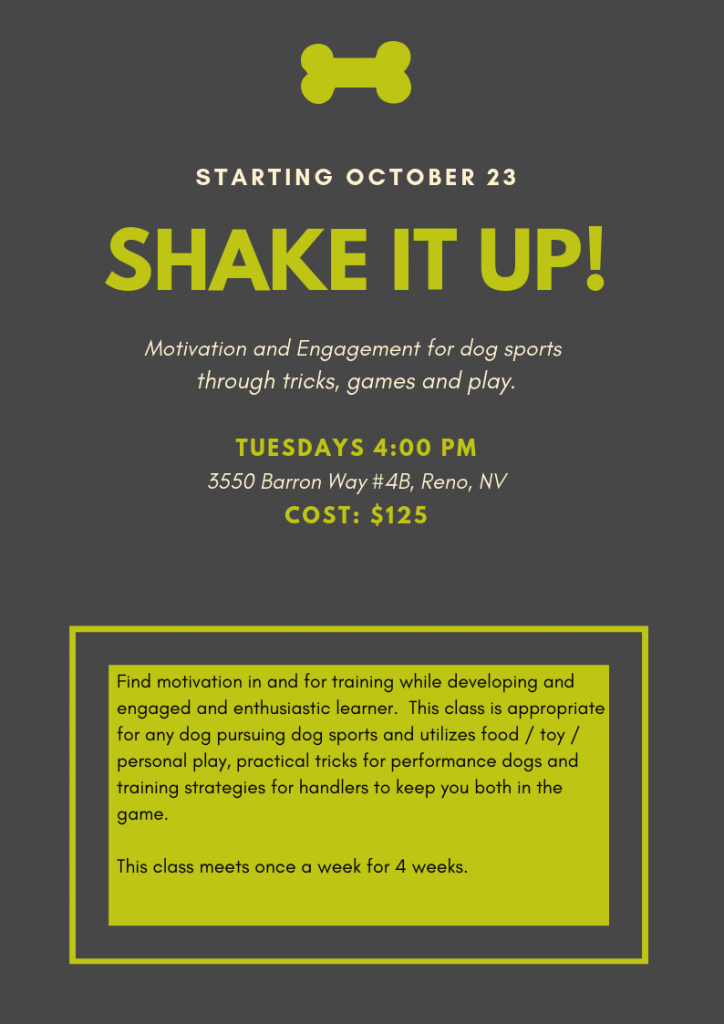 [button href="https://revolutiondogsports.com/store/#!/Shake-it-up/p/117346997/category=21874010"]Register for Shake It Up[/button]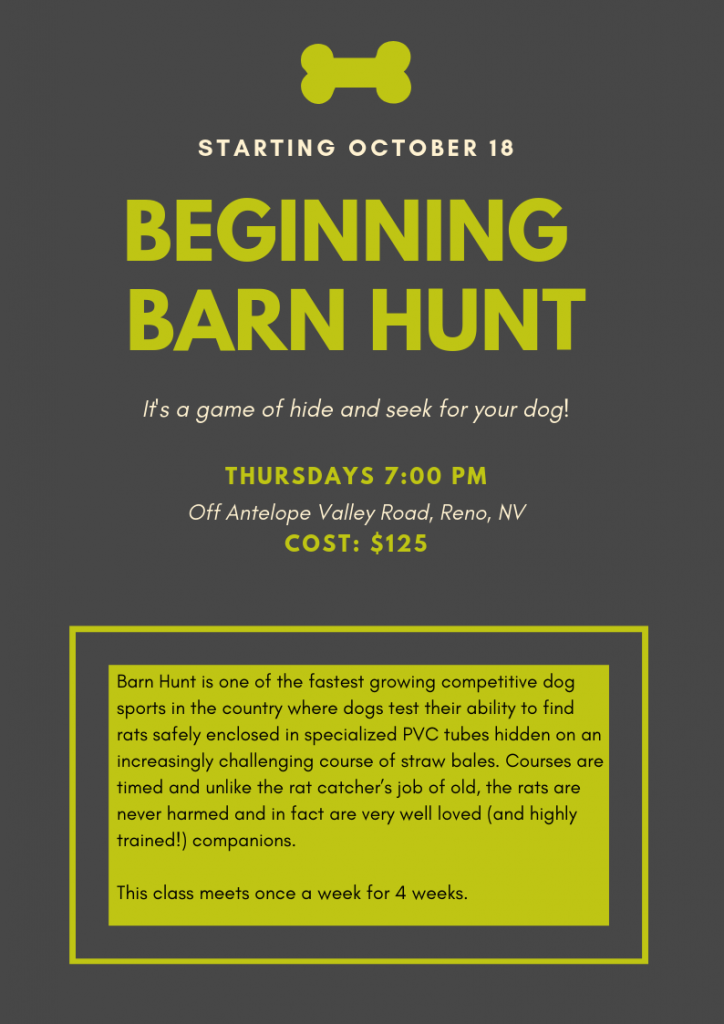 [button href="https://revolutiondogsports.com/store/#!/Beginning-Barn-Hunt/p/81756238/category=21874010"]Register for Beginning Barn Hunt[/button]