Summer Break is here, but the learning doesn't stop!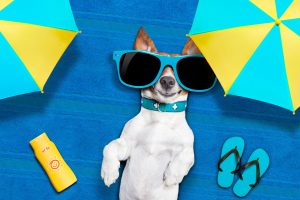 Each May, many of our regular learners head out to various places to compete with their amazing dogs, attend graduations and visit with family - including us!  But Summer Break doesn't mean the learning stops.  In addition to weekly homework, in person study groups with lesson plans from your intrepid instructor are available for our actively enrolled students.  To join a study group, please contact Liz at training@revolutiondogsports.com or sign up here.  We have e-learning opportunities available as well, including problem solving, competition strategy and goal setting.  For new students and continuing students, don't forget that the class calendar for Summer Session 1 is available.  Classes are almost full, so don't wait too long!  We have limited office hours through 06/10/2019.  Please expect longer than normal reply times.
[button href="https://revolutiondogsports.com/2019/04/30/summer-classes-by-day/"]Summer Session 1 Schedule[/button]
If you need to get in contact with Liz, please call / text 775-813-0856 or email training@revolutiondogsports.com.
Weekly Homework Assignments
Our actively enrolled students will have homework delivered by email each Monday morning during the break.  Although homework is optional, each lesson provides an opportunity to focus on skill building.  Our students are also encouraged to join a study group for their sport.  Study groups are informal gatherings with a focused learning plan from your regular instructor.  Participants will help with set up, tear down and helping their classmates achieve goals and overcome challenges.  
Tuesdays
Dates:  05/28, 06/04
Location:  3550 Barron Way #4B, Reno, NV
Coordinator:  Beth Orgasian and Linda Collmar
4:10 PM - Rally Obedience Study Group focusing on proofing for competition (All Levels)
Wednesdays
Dates:  05/22, 06/29
Location:  Scraps Dog Company (Robb Drive)
Coordinator:  Naniece Bucci
6:00 PM - Scent Work Study Group (Competition)
Thursdays
Dates:  05/30, 06/06
Location:  Minden, NV
Coordinator:  Linda Coogan
4:30 PM - Scent Work Study Group (All Levels)
6:00 PM - Barn Hunt Study Group (All Levels)