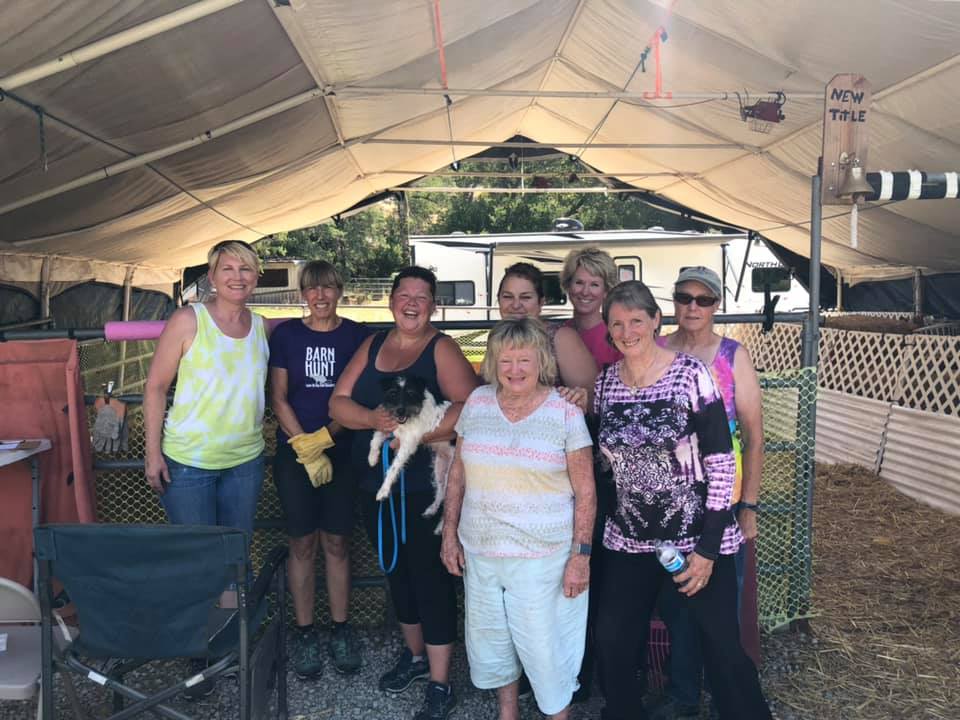 Thank you so much for attending the 2019 PRTAA Performance National. It was beyond hot and yet it was a great time with fabulous people and dogs! It was so wonderful to meet so many people brand new to NASDA Working Dog Trials. We hope you had a lot of fun playing with us (heat and all). Your Barn Hunt results will come directly from Redwood Ratters so keep an eye out in your email later in the week.
All Breed Results
All PRTAA Events Catalog
We have so many thank you's. It takes a village to make dog sports successful and I am overwhelmed by how amazing ours truly is. Thank you to Bruce and Debbie Gross for opening up your home to all we crazy dog people. You two are absolutely amazing and we are so grateful for the privilege to work and play with you.
Thank you to our friends at Redwood Ratters for flamingling with us and providing the opportunity for two Barn Hunt Association trials. We absolutely could not have had a successful event with you. Revolution Dog Sports and Redwood Ratters spend quite a bit of time together getting into shenanigans and this weekend was no different. It's a beautiful thing to have friendships where you are still laughing even when it is 105 and you really want to die just a little.
Thank you to our incredible judges, Laurie Cowhig, Beth Ogasian and Ann Wendland, who braved the heat with a smile and great attitudes even when we all occasionally wanted to die. We are truly fortunate to have judges who are so passionate about not only the sports we love, but the comfort and well being of the humans, dogs and rats. You are each incredible. THANK YOU!
Thank you to our amazing PRTAA club members who came together to do something very new and very exciting, but did so with enthusiasm and gusto. From bringing supplies, to volunteering in the rings, to setting up and tearing down, to making sure your fellow exhibitors made it where they needed to be and so much in between thank you for being you. I have worked and hosted many, many events and found so much joy yesterday's event with all of you. Here's to a bright future for the Versatile Parson Russell Terrier.
If I have missed anyone, please please please know that it was not intentional at all. I am so incredibly overwhelmed with exhaustion and joy. I appreciate you, all of you. THANK YOU!